Our story begins in 1969 when co-founder Frank Petrosky began his journey in hair restoration. With the expertise of Frank and his team, New Image Hair Clinic has become Pennsylvania's premier source of hair restoration solutions.
What makes New Image Hair Clinic different? Part of it is our commitment to offer the latest technology available; we embrace what is proven to be effective for our clients. Additionally, our team has a combined total of 230+ years of experience in the hair restoration industry.
More than anything else, we are good at what we do because we always put our clients first. That's the entire premise on which New Image Hair Clinic was founded. We want to provide solutions that make a difference and that meet client needs and expectations. We personalize everything to fit what our clients are looking for, and we are committed to providing a personable and friendly service.
Meet Our Founders, Frank and Lori
New Image Hair Clinic was co-founded in 1981 by A. Frank Petrosky and his wife Lori.
At the tender age of 24, Frank experienced the devastating consequences of losing his hair and learned how hair loss can affect self-esteem and confidence. In 1969, Frank read an article about hair weaving, and he underwent a hair process that changed his life forever. With Lori's expertise in accounting, cosmetology and marketing, the duo was unstoppable when they founded New Image Hair Clinic in 1981.
Together, they established the core foundation and principals of New Image Hair Clinic. Their passion for helping others struggling with hair loss has propelled them to become the leading authority in hair restoration.
Over the years, Frank and Lori have instilled in their staff members a deep sense of compassion and professionalism and a focus on making the client the #1 priority.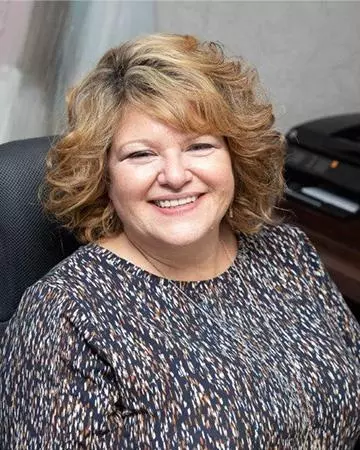 Meet Our Owner, Cookie
At 18 years of age, Cookie graduated beauty school and started her career with New Image Hair Clinic as a hair stylist. It's the only job she's ever had! After seeing clients' before and after results firsthand and the impact it had on their lives, she developed a passion and love of what they do for people and can't imagine doing anything else. So, in 2019, Cookie purchased the business.
In the past three decades, Cookie has traveled all over the world and has met with industry leaders to learn the most innovative and successful procedures being done in hair restoration—from the latest advances on treating thinning and fine hair to a hair transplant procedure being done by a robot. New Image Hair Clinic's goal has always been to do what's best for our clients.
The New Image Hair Clinic Promise
What can you expect from your New Image Hair Clinic experience? First and foremost, you can expect your satisfaction to be our primary goal. We are driven to deliver happiness to every one of our clients—something we achieve through our commitment to personalization but also to our excellence. We invest heavily in ongoing training for our staff members and are always utilizing the most current and proven hair restoration technology available.
At New Image Hair Clinic, you'll find the staff eager to serve you. With over 238 years of combined employee experience, you're in great hands.
What We Do
Simply put, we provide hair restoration for women and for men in our local community. To do this, we first get to know the client's specific needs, often by way of a scalp evaluation. And, we take the time to talk with our clients, getting to know their needs, preferences, and expectations.
Based on this information, we're able to recommend treatment plans that are tailored to the client's needs. Often, this means a custom hair system, which facilitates full hair restoration without the need for surgery. We have male and female hair systems from the world's top brands, including systems in all possible colors, textures, lengths, and styles.
For other clients, we may recommend alternative treatments. We offer male and female hair extensions. Hair extensions can be great for those who simply want to augment their current volume or length. Extensions also create a way to experiment with different colors or highlights. We offer human hair extensions from leading brands.
We are happy to provide a range of other solutions, too, including human hair and synthetic wigs for both men and women. Trichology and scalp treatments are available for those who want to revitalize their follicles, and we can also supply at-home laser treatments. We are also happy to share more information about hair transplants.
Finance With Us
At New Image Hair Clinic, we offer our clients the ability to finance with GreenSky financing.
With GreenSky, get qualified for up to 12 months for the same as cash.
Connect With New Image Hair Clinic
We are eager to show you how much we care and what solutions we have that will fit your needs. To find out more about New Image Hair Clinic, or to inquire about specific hair loss solutions, we invite you to schedule a FREE consultation. To make your appointment, contact us today in our North Huntingdon, PA office. We're here to talk with you in a private, one-on-one setting, and to give you hope for hair restoration.